Kimberly Hieftje, PhD, Director of the play4REAL Lab, is a Research Scientist at the Yale University School of Medicine. Her research interests primarily focus on health promotion and behavior change through the use of game technology.  She is currently taking the lead on the development and testing of several health behavior change videogame interventions and has published several articles on the topic of developing serious games.
Lynn E. Fiellin, MD, is an Associate Professor of Medicine at the Yale University School of Medicine and at the Yale Child Study Center. She is the Director of the Alcohol and Other Drugs Harm Reduction Initiative (AODHRI) at Yale College. Her research focuses on developing and testing novel intervention models to promote health and reduce risk in vulnerable populations.
Lindsay Duncan, PhD, is an Assistant Professor and William Dawson Scholar in the Department of Kinesiology and Physical Education at McGill University. Dr. Duncan's research focuses on the role of health messaging and other social-influence variables in motivating and supporting the initiation and maintenance of health behaviors.
Tyra M. Pendergrass, MEM,  received her Bachelor of Science in Biology from Howard University and her Masters of Environmental Management from Yale University. . In her capacity of Associate Director at the Yale Center for Health and Learning Games, Tyra is instrumental in building and maintaining community partnerships, overseeing the day to day operations of the lab, and presenting the lab's research in local, national, and international settings.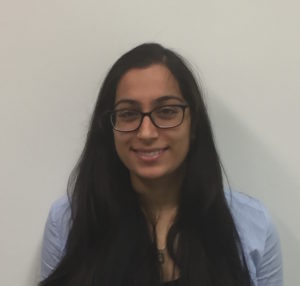 Trisha graduated from the University of Rochester with a degree in Neuroscience. From her studies, she was intrigued about the ability of the brain to adapt to the environments in which we live and, as a result, change our behavior. As a Research Assistant, Trisha is excited to work on projects that use innovative technology to  promote health behavior change. She believes that what she learns here will help her, as an aspiring primary care physician and researcher, to reduce health care inequalities.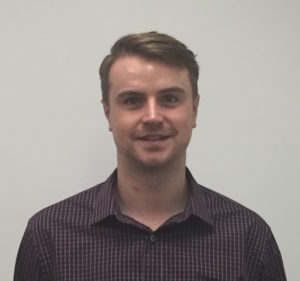 Dr. Jeff Caron completed his Ph.D. in Kinesiology and Physical Education at McGill University. The focus of Jeff's research program is to promote and foster safe and healthy social-psychological environments in sport and exercise contexts. Jeff's primary area of research interest is sport-related concussions, however he has also investigated topics such as sport coaching and the physical activity experiences of adults with physical disabilities.